---
More experience, more homes sold!
Whether you're planning to buy or sell Guelph real estate or a home in the surrounding area, Dean Manton is committed to exceeding your expectations! A Guelph real estate agent who is dedicated to finding you the perfect home or making sure you receive top dollar for the home you are planning to sell. When choosing a Guelph Realtor, it's important to choose a top agent that you can trust. Dean's success is built on referrals and repeat business from satisfied clients. He works hard to earn them! Call him today and Upgrade Your Agent!


---
Dean Manton Guelph Real Estate RE/MAX Centre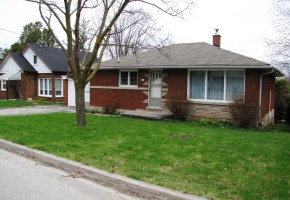 Attention handymen and investors! 293 Kathleen Street Guelph … View This Property
Guelph Real Estate Blog

April 29, 2014 by Chris Bisson · Leave a Comment
CMHC changes are coming. This is a pretty big deal. CMHC recently announced two changes to its program and buried a third in the press release. These changes take effect May 30th. While CMHC claims that the changes will impact a small proportion of the mortgage market I believe that the changes will have major impacts."Stated Income" Program Eliminated: The stated income program was designed to streamline the approval process for small business owners who wanted to buy a home with as little as 10% down. The program allowed the self-employed to declare (state) a reasonable income without … [Read More...]

April 18, 2014 by Dean Manton · Leave a Comment
On April 15th RE/MAX released The RE/MAX Spring Market Report 2014, which provides insight into housing market activity for 24 regions across Canada during the first three months of 2014. The report also provides an outlook on how these local real estate markets are expected to perform during the remainder of the year. The Kitchener-Waterloo regional report is also an accurate reflection of market conditions for Cambridge and Guelph.The harsh winter slowed Kitchener-Waterloo's real estate market in early 2014 while concerns over local technology sector jobs eased, setting the stage for a … [Read More...]

April 10, 2014 by Dean Manton · Comments Off
It's time for the annual Guelph Realtor Coat Drive for kids & adults. Benefiting The society of St. Vincent De Paul Guelph & Fergus. Bring your gently used coats to the Guelph District Association of Realtors office at 400 Woolwich Street Guelph, April 23, 24 & 25, 8:30 am to 5:00 pm. All olours shapes & sizes are welcome! Items with tears, major stains, broken zippers and the like will not be accepted. 155 coats were collected in 2013. Help us to collect even more this year! Ask a Guelph Realtor for more information. … [Read More...]

April 3, 2014 by Dean Manton · Leave a Comment
A cooler than normal March didn't seem to affect Guelph's hot real estate market. The total of 181 MLS sales was on par with March of last year. The average time on market for those sales was 35 days which is a little higher than I would have expected for this time of year. The average time on market for MLS sales the previous March was only 26 days. So why did homes take longer to sell this year? I believe it had something to do with the amount of sellers that tried to attract multiple offers. A popular method of attracting multiple offers is to hold off offers until a specific date, usually … [Read More...]
About:
Dean Manton, Guelph real estate broker at ReMax Real Estate Centre. We know Guelph real estate, the neighbourhoods and the community. Are you selling your home or looking for knowledgeable insight into homes for sale in Guelph,
contact The Dean Manton Team today
. Be notified of homes for sale in Guelph by email, sign up to your own
personal Guelph MLS listings search
. You will be emailed Guelph home and real estate listings that are added daily to MLS.
Google